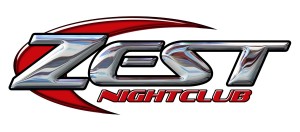 Ipswich's last large independent nightclub unfortunately closed it's doors for the last time due to dubious local politics and an unfortunate incident which effectively removed Ipswich from the entertainment map. The club had sufficient rooms to provide specialist nights in parallel with promoter nights and featured podium showers and a jacuzzi !
Previously operating as Club UK, and Kartouche, the venue was the first 'proper' nightclub in Suffolk when it launched as Hollywoods.
U2R Design worked extremely closely with the club management to provide a consistent stream of promotional artwork within punishing deadlines at a low cost. While it was trading, over 70% of U2R Designs capacity was devoted to Zest which is borne out by the sheer size of the gallery below which represents flyers, posters and vouchers. Zest is still sadly missed to this day.